Publicaties
Storm, P., et al., U-series and radiocarbon analyses of human and faunal remains from Wajak, Indonesia, Journal of Human Evolution (2013), http://dx.doi.org/10.1016/j.jhevol.2012.11.002

Storm, P. 2012. 4 Archeozoölogie: strijdwaardige paarden in Romeins Den Haag. In: Den Haag Ockenburgh. Een fortificatie als onderdeel van de Romeinse kustverdediging. Red. J.A. Waasdorp. Haagse Oudheidkundige Publicaties 13; 91-123.

Storm, P. 2011. A carnivorous niche for Java Man? A preliminary consideration of the abundance of fossils in Middle Pleistocene Java. C. R. Palevol 11; 191–202.
Storm, P. 2010. Start onderzoek Homo sapiens resten Noordzee: micro-evolutie in de lage landen. Cranium 27/2; 63-66.
Storm, P. 2009. Korte hoektanden, lange benen en een sexy brein. Het ontstaan van de mens door natuurlijke en seksuele selectie. Uitgeverij DrukWare, Norg. 1-192.
Storm, P. 2009. Menselijke kenmerken en hun consequenties. Over mensapen, aapmensen, oermensen en mensen. In: Evolutie zit in je genen. Over Darwin en Genomics. Cahier Bio-Wetenschappen en Maatschappij. 30-37.
Westaway K.E., Morwood M.J., Roberts R.G., Rokus A.D., Zhao J.-x., Storm P., Aziz F. van den Bergh G. Hadi P. Jatmiko & de Vos J. 2007. Age and biostratigraphic significance of the Punung Rainforest Fauna, East Java, Indonesia, and implications for Pongo and Homo. Journal of Human Evolution 53; 709–717.
Storm, P. 2006. De "Hobbit" van Flores: een mensachtige eilandvorm. Cranium 23/2; 3-14.
Storm P., & de Vos J. 2006. Rediscovery of the Late Pleistocene Punung hominin sites and the discovery of a new site Gunung Dawung in East Java. Senckenbergiana lethaea 86 (2); 271-281.
Storm P., Aziz F., de Vos J., Dikdik Kosasih, Sinung Baskoro, Ngaliman & van den Hoek Ostende L.W. 2005. Late Pleistocene Homo sapiens in a Tropical Rainforest Fauna in East Java. Journal of Human Evolution 49; 536-545.
Shutler JR, R., Head J.M., Donahue D.J., Jull A.J.T., Barbetti M.F., Matsu'ura S., De Vos J. & Storm P. 2004. AMS radiocarbon dates on bone from cave sites in Southeast Java, Indonesia , including Wajak. Mod.Quaternary Res. SE Asia 18, pp. 89-93.
Storm, P. 2002. Javamens geen voorouder van de Aboriginals: een ecologische kijk op een oud vraagstuk. Grondboor & Hamer nr. 5; 124-133.
Shipman, P & Storm, P. 2002. Missing Links: Eugène Dubois and the Origins of Paleoanthropology. Evolutionary Anthropology 11/3; 108-116.
Storm, P. 2001. Aboriginals zijn geen afstammelingen van de javamens. Natuur & Techniek 69/12; 38-42.
Storm, P. 2001. An environmental approach to the fate of Homo erectus in Australasia. Human Roots Africa and Asia in the Middle Pleistocene. Eds. L. Barham & K. Robson-Brown. Western Academic & Specialist Press Limited; 203-215.
Storm, P. 2001. Life and death of Homo erectus in Australasia: an environmental approach to the fate of a paleospecies. Origin of Settlements and Chronology of the Palaeolithic Cultures in Southeast Asia. Eds. F. Sémah, C. Falguères, D.Grimaud-Hervé & A-M, Sémah. Semenanjung; 279-298.
Storm, P. 2001. Resten van een hond uit de vindplaats Hoekgrot (Java). Cranium 18/1; 31-44.
Storm, P. 2001. The evolution of humans in Australasia from an environmental perspective. Palaeogeography Palaeoclimatology Palaeoecology. Quarternary environmental change in the Indonesian region. Eds. R.A.C. Dam & S. van der Kaars. Elsevier Science B.V.; 363-383.
Storm, P. 2000. The evolutionary history of humans in Australasia from an environmental perspective. Anthropological Science 108/3; 225-259.
Storm, P. 1997. Fossielen uit de hete hel van Java. Cranium 14/2; 91-98.
Storm, P. 1995. Animals and man in prehistoric Java. Indonesian Environmental History Newsletter 5; 7-9
Storm, P. 1995. The evolutionary significance of the Wajak skulls. PhD Thesis Free University Amsterdam, Scripta Geologica 110; 1-247.
Storm, P. 1994. De morfologie van Homo modjokertensis. Cranium 11/2; 97-102.
Storm, P. 1993. L'Homme de Wadjak. Les Dossiers D' Archéologie 184; 28.
Storm, P. 1992. Het vraagstuk over de oorsprong van de moderne mens en de rol die de Wadjak Mens (Java) daarbij speelt. Cranium 9/1; 3-10.
Storm, P. 1992. Two Microliths from Javanese Wadjak Man. Journal of the Anthropological Society of Nippon 100/2; 191-203
Storm, P. & Nelson, A.J. 1992. The Many Faces of Wadjak Man. Archaeology in Oceania 27; 37-46.
Storm, P. 1991. Microevolution of the human skull: biotic and abiotic factors. Javanese Wadjak Man: implications for East Africa. Origins and Development of Agriculture in East Africa: The Ethnosystems Approach to the Study of Early Food Production in Kenya (eds. R.E. Leakey & L.J. Slikkerveer); 25-35.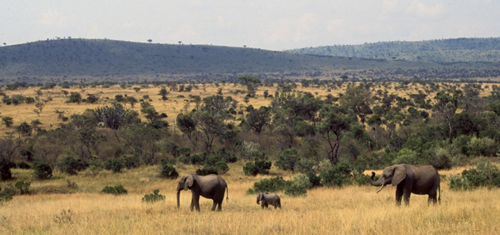 © Copyright website Paul Storm, webdesign Barbara van der Hout